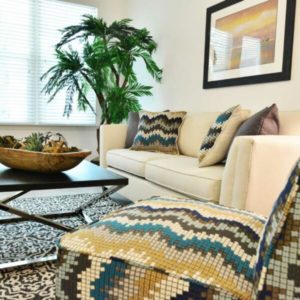 When using services like ACRS to provide fully furnished short-term or long-term living, you are only getting the best of the best. ACRS handpicks furniture packages to ensure a comfort feel that only home provides. We work with clean, safe apartment complexes that provide the perfect space and amenities for everyone's needs. Each of our collections come with same tone wood and color scheme so your apartment flows from room to room.
Some of the best ways to make a new space feel like home is to decorate. Our packages are beyond just your basic furniture. We make the living room an inviting space to relax after work or entertain friends by adding framed art pieces, lamps, and decorative throw pillows. In the bedroom you can expect framed art prints, lamps, and mirrors to make the space seem bigger and decorated. While we provide enough decorations to make it feel like a home, there is still room for you to add a personal touch to your own space!
ACRS provides ease when it comes to decorating, so you can walk in to your new home!